At Citizens State Bank, we are committed to being your full service, independent, locally-owned community bank. Our customers rely on our expertise, professional staff and diverse products and services, many of which can be customized to suit your specific needs.
All business decisions are made locally by people who live and work where you do. Above all, we listen to your needs and go the extra step to provide you with complete satisfaction.
For more than 130 years Citizens State Bank has remained confident, courteous and close by.
1880s – Citizens State Bank started as a private bank in Lena, IL sometime in the 1880s. It was known as the Waite & Hinds Banking Company being named for the founders, Charles Waite and Judge Hinds.
1920 – The bank was incorporated and received an Illinois State Banking Charter. At that time, construction began on a new bank building on the corner of Schuyler and Main Streets, now known as the Coffee House.
1936 – The arrival of The Great Depression forced the closure of local banks, including ours. As the depression eased, Citizens State Bank was one of the first banks in Stephenson County to reopen with no losses to the depositors.
1966 – The bank moved to the present site of the Lena branch at 102 West Main Street.
1979 – Citizens State Bank was granted Trust Powers and formed the Trust Department.
1996 – Another building project was completed which enlarged and remodeled the existing Lena branch.
1999 – Citizens State Bank acquired the Stockton branch of Grand National Bank at 133 West Front Avenue.
2008 – A new branch was opened in Freeport, IL at 1525 South Forest Road.
2014 – Remodeled the Stockton branch.
Community Involvement
We are a community bank.  That means we're here to benefit the community.  In addition to provide smart products and services, we give back to the community.  It's our way of saying Thank You for your support.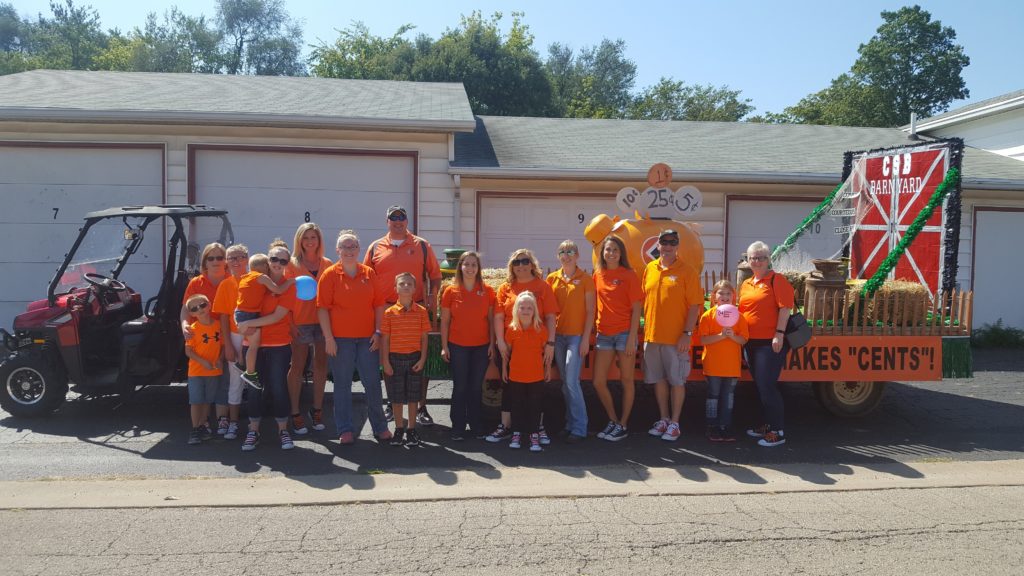 2017 Lena Fall Festival Parade
Citizens State Bank employees had the pleasure of participating in the 2017 Lena Fall Festival parade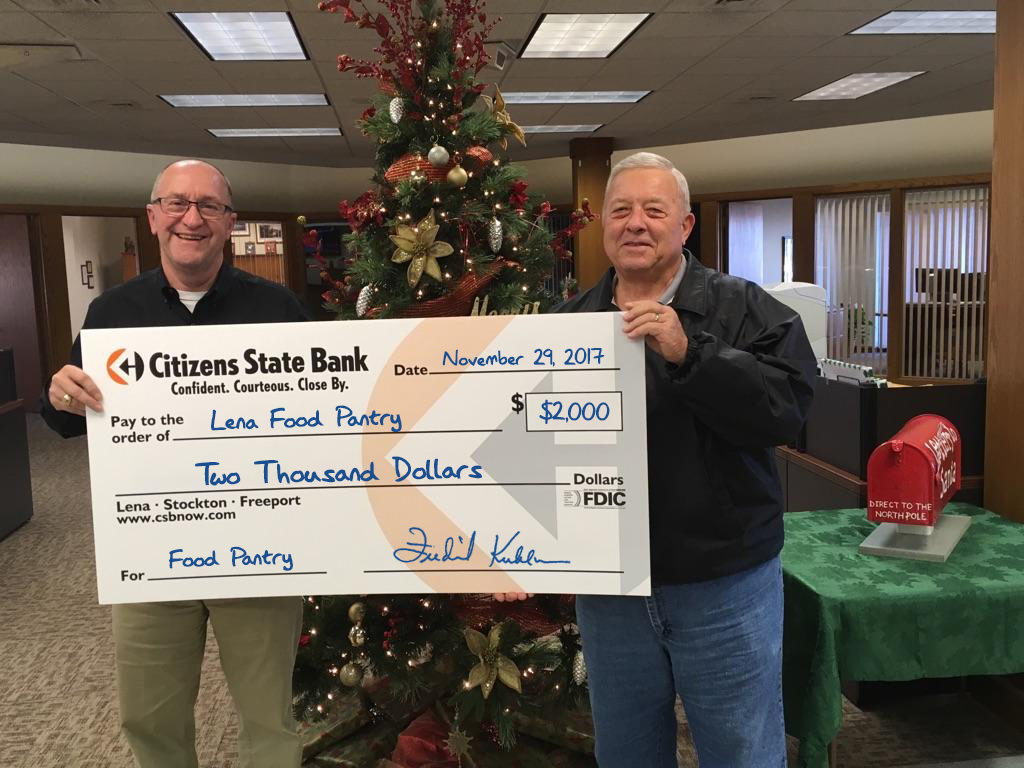 Lena Food Pantry Donation
We love giving back to our communities!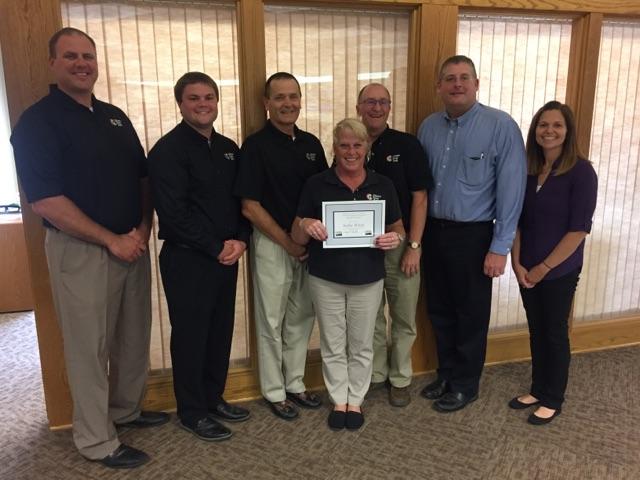 Congratulations Kellie!
Kellie White receives the USDA Recognition Award for Business Partners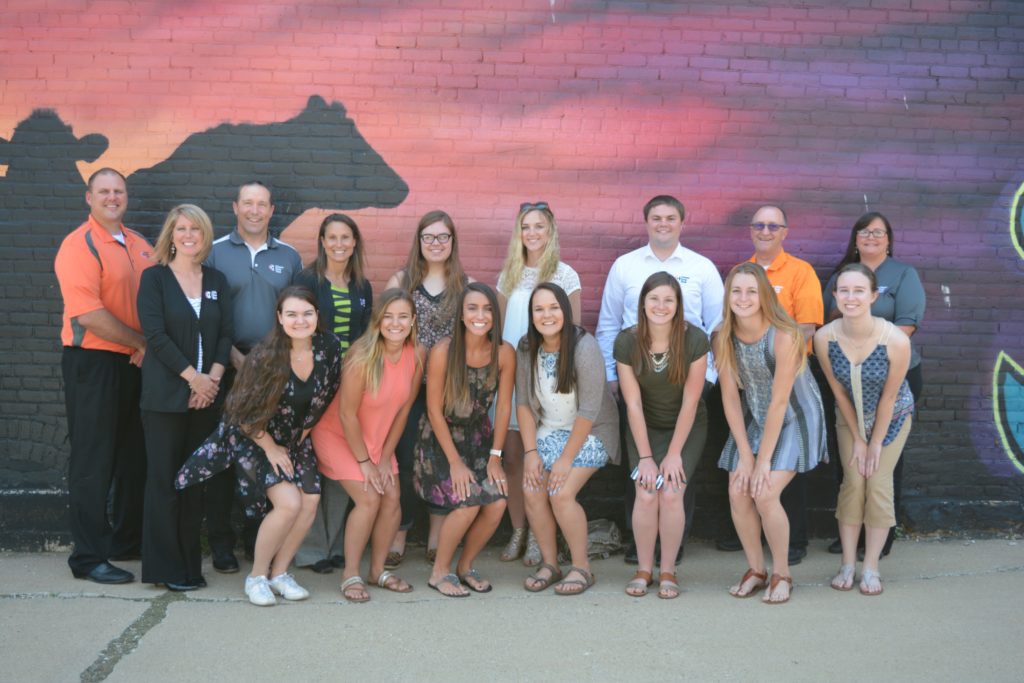 CSB Scholarship Winners
2017 CSB Scholarship winners gathered for a luncheon at Stella's Café in Stockton on June 9th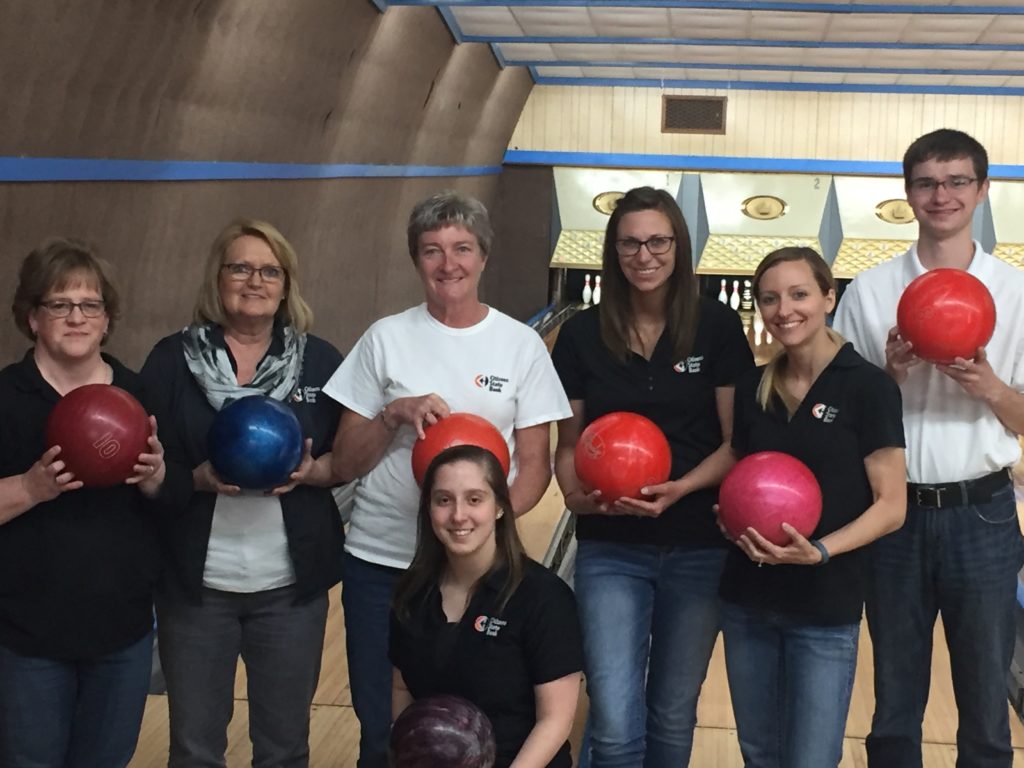 Big Brothers, Big Sisters' Bowl for Kids Sake
CSB's Stockton team enjoys an evening of bowling for a great cause!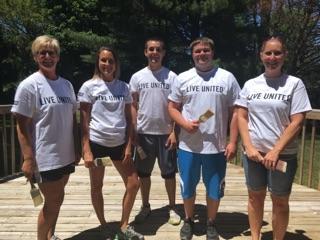 United Way Day of Action
CSB staff painted decks and benches for a great cause!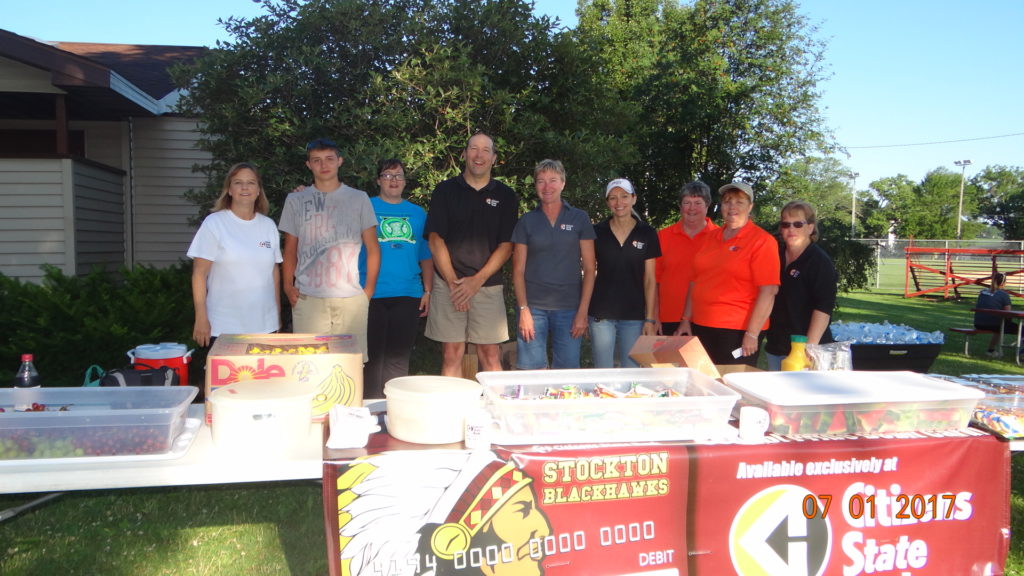 Stockton 5K/10K
CSB staff man the food table at Stockton's annual 5K/10K event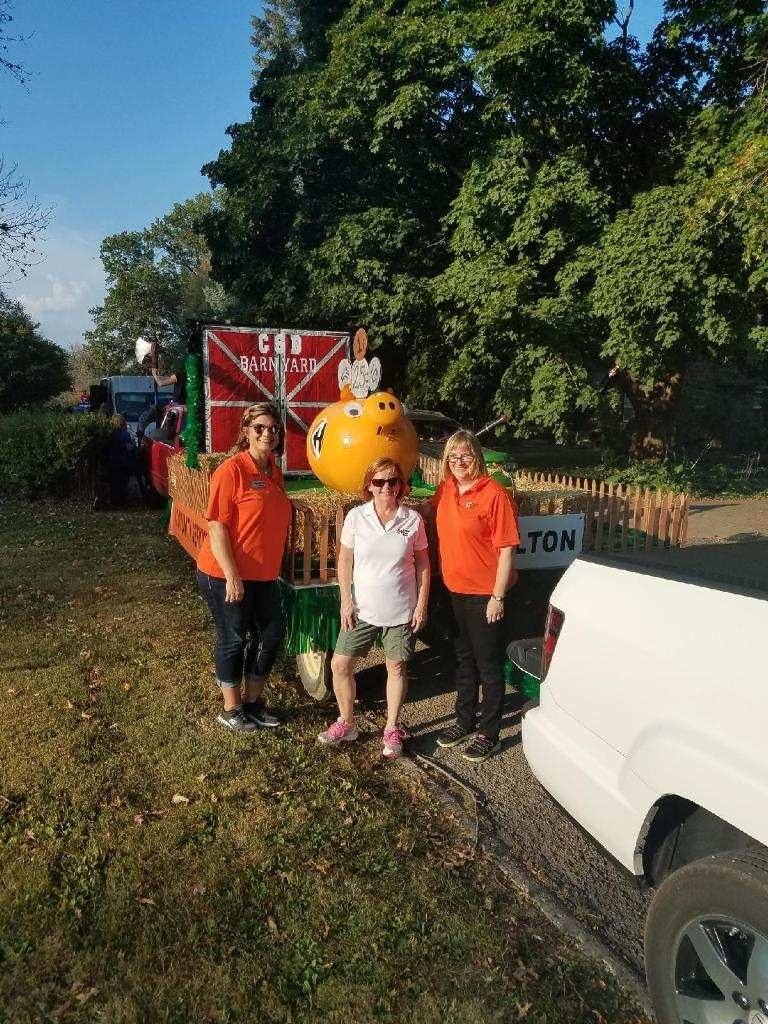 Freeport Homecoming Parade
Hamilton, the orange pig, joined CSB staff as they took to the streets for Freeport High School's Homecoming Parade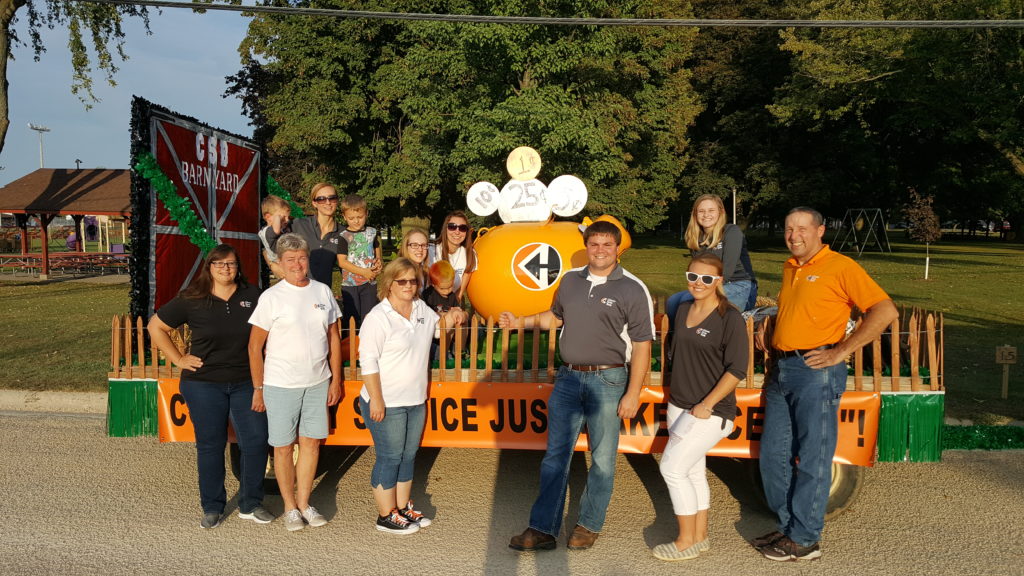 Stockton Homecoming Parade
Hamilton, the orange pig and CSB staff enjoy the crowds as they marched in the Stockton High School Homecoming Parade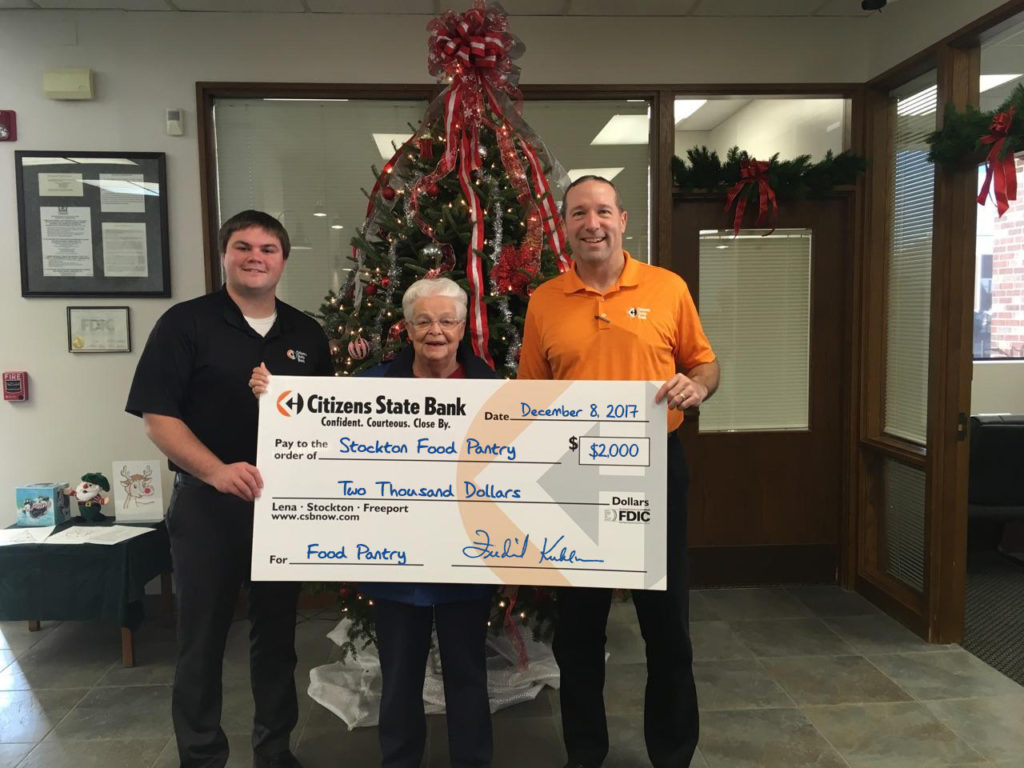 Stockton Food Pantry Donation
We love giving back to our communities!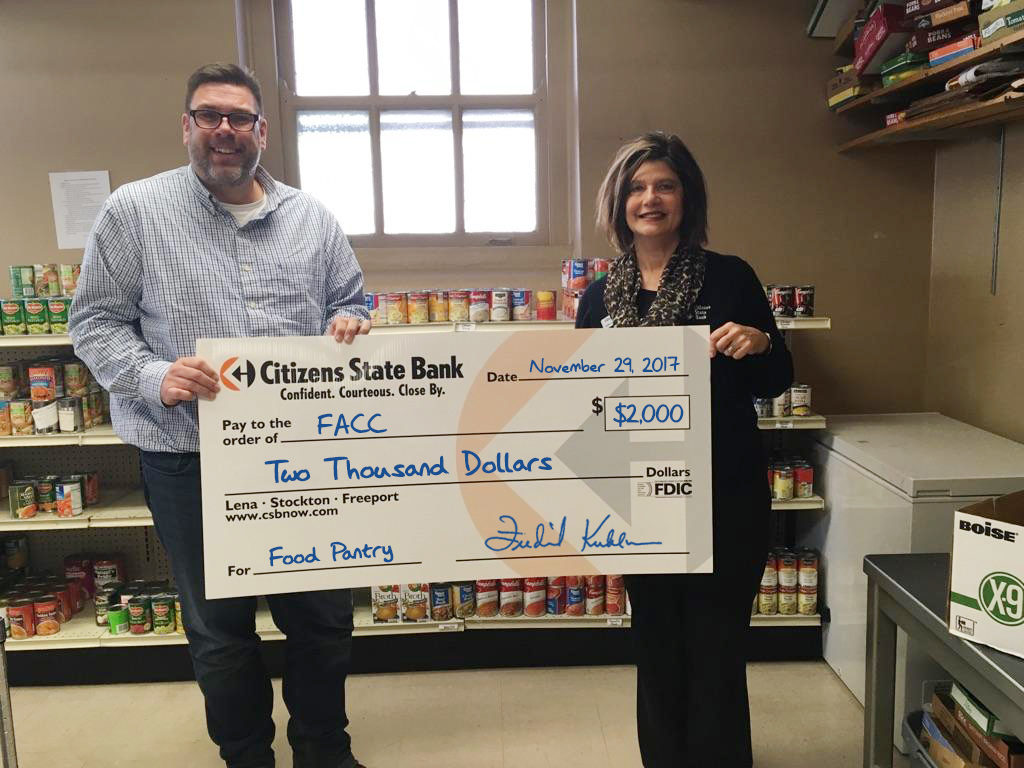 Freeport Area Church Cooperatitive Donation
We love giving back to our communities!
Gavilon Grain
Dennis & Brock grilling up lunch for local farmers at Gavilon Grain in Warren, Il
If your credit or debit card is lost or stolen during normal business hours, please contact Citizens State Bank.
After Hours:
 Debit Cards:  Call 1-866-546-8273
Credit Cards:  Call 1-800-423-7503