Trust Services
Trusts can be powerful and versatile estate planning tools with the ability to accomplish a number of financial goals and estate planning objectives.
• Managing your assets if you become unable to do so
• Protect your estate
• Minimize your estate tax burden
• Protect your privacy by avoiding probate
• Ensuring all of your wishes are carried out during your lifetime and thereafter
Types of Trust
•  Living Trust –  Asset management for the benefit of the grantor or beneficiaries of the grantor.   
A Living Trust is an arrangement created during your lifetime in which Citizens State Bank acts as trustee. As trustee, Citizens State Bank will provide asset management for the benefit of the grantor or beneficiaries of the grantor. You will have peace of mind knowing that you have an estate plan in place that will protect your property from probate, ensure a private and efficient transfer to your beneficiaries upon your death, and provide you with professional asset management during your lifetime.
•  Trust Under Will – A legal agreement that provides the instructions for taking care of your beneficiaries/property left upon your death.   
Trust Under Will is an agreement in your will that provides the instructions for taking care of your beneficiaries, as well as the property left to them upon your death. As trustee, Citizens State Bank will work to ensure proper disbursement of income and principal paid for the family's benefit, prudent investment management, as well as maintain and file tax returns, keep records, collect rent and arrange for any details that occur when managing investments and real property.   Trusts under will are flexible and can be tailored to cover any provision or wishes you may have.
•  Charitable Trust – Convert your assets into an income stream to organization(s) that are special to you.   
Charitable Trust is an irrevocable trust that is designed to convert your assets into an income stream to one or more charities that are special to you. By establishing a charitable trust, you can:
• Reduce or eliminate capital gains taxes on the sale of appreciated assets, such as stocks, bonds or real estate
• Reduce estate taxes upon your death
• Reduce current income taxes
• Make a significant future charitable gift
• Avoid probate
• Maximize the assets your beneficiaries(s) will receive after your death 
•  Self- Directed IRA – You make the investment decision while Citizens State Bank holds the IRA assets.   
A Self-Directed Individual Retirement Account is an IRA that requires the account owner to make investment decisions on behalf of the retirement plan, assigning Citizens State Bank as the trustee to hold the IRA assets on behalf of the IRA owner. As trustee, Citizens State Bank will maintain the assets and all transaction and other records pertaining to the IRA, file required IRS reports, issue client statements, and perform other administrative duties on behalf of the Self-directed IRA owner for the life of the IRA account. Self-directed IRA accounts may invest in stocks, bonds, mutual funds, bank deposits, and other qualified investment vehicles.
•  Estate Administration – This involves assets and property financial management.  
Estate Administration is carried out by Citizens State Bank first being named as executor of an estate.  As executor, Citizens State Bank's duties involve gathering the assets and property of the estate, paying the decedent's debts, and distributing the assets that remain in the estate according to the decedents will. Our professional staff will carry out the administrative duties in a private, impartial manner.
•  Land Trust – A land Trust agreement allows you to transfer legal title of your property to Citizens State Bank as trustee while retaining all of the beneficial interest and privileges of property ownership.  
Citizens State Bank acts only upon the beneficiary's direction. As property owner, you still retain all rights, such as the right to possession, to collect rent, mortgage the property, homestead exemption, and any other benefit you now have. Property held in a land trust can be designated for transfer of ownership whenever you desire. Your spouse, children or other successors can bypass probate proceedings and can sell or refinance the property without delay. By forming a land trust, your interest in the property remains confidential, and any legal matters that may affect you, do not pass through to the subject property.
•  Estate Planning -A properly developed estate plan can help you reach all of your financial goals at any stage of life.
 At Citizens State Bank, we will administer your trust to meet your personal objectives. This includes our personal service in handling living trusts, trusts-under-will, charitable trusts, self-directed IRA's, estate administration, and land trusts. Our services may help you reduce your current tax burden, minimize estate tax, assist in asset management, avoid the cost and delay of probate, and transfer assets to your designated beneficiaries.
Meet the Trust Department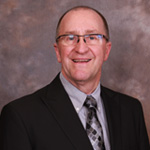 Fritz Kuhlmeier
President, CEO and Trust Officer
Lena – (815) 369-4524 Bio...
Fritz has been Citizens State Bank's President & CEO since 2000. His 28 years of experience in the banking industry also include being an Agricultural Loan Officer, Senior Loan Officer and Executive Vice-President. He is a graduate of Dakota High School, earned his AS in Agriculture from Highland Community College and his BS in Agricultural Education from Illinois State University. In addition, he has graduated from the Midwest School of Banking and Illinois Agricultural Leadership Institute. Fritz currently is a member of the Highland Community College Foundation and has served as President of the Dakota School Board, a Trustee of St. Paul Church, and as a member of the Stephenson County Extension Board..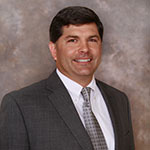 Doug Riedl
Assistant Trust Officer
Lena – (815) 369-4524 Bio...
Doug earned a BA in Communications from Iowa Wesleyan College. He is a member of the Jo Daviess county Comprehensive Economic Development Strategies Committee and active in the preservation of wildlife habitat and hunting, and in the education of our young hunters.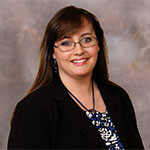 Amy Powers
Trust Officer
Lena – (815) 369-4524 Bio...
Amy has over 20 years of financial services experience in a variety of roles including teller, vault teller, assistant manager, licensed personal banking officer, and trust officer. She is a graduate of Durand High School, attended Rock Valley College, and is a graduate of the H.C.C. Leadership Institute.  Amy is a member of the Stockton Lions Club and Recording Treasurer for Christ Lutheran Church of Stockton.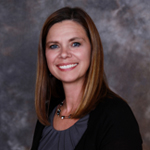 Marlyse Johnson
Trust Assistant
Lena – (815) 369-4524 Bio...
Marlyse has 10 years of trust experience. She graduated from Eastland High School and earned an Associate of Arts from Highland Community College in Business Administration in Business Administration and her BS in accounting, finance and business administration from Columbia College. She is also an active member of Girl Scouts of Northern Illinois, her church, the local 4-H group and coaches the Pearl City High School Dance Team.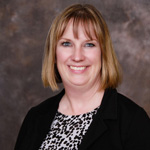 Janet Lindenman
Assistant Trust Officer
Freeport – (815) 801-4524Bio...
Janet has worked in the financial services industry since 1982. Her work experience has been spread amongst the fields of banking, trust and brokerage. She is a graduate of Lena-Winslow High School and has earned an Associates of Business Administration, an Associates of Science degree, and has her Basis Banking & Finance Certification from Highland Community College. While at HCC she was inducted into Phi Theta Kappa. Northwester University is where Janet attended the ABA National Trust School and completed the ABA National Graduate Trust School which she graduated with honors from and earned the designation of Certified Financial Services Counselor. DePaul University is where Janet completed the Illinois Bankers Association Trust and Investment school. Other training includes the Pension Law and Administration course offer by the Institution of Employee Benefits Training. In addition in 2013, Janet completed the HCC Leadership Institute program and serves on the program's Steering Committee. She helps ring the Salvation Army kettle bells, breakfast with Santa in Lena and various parades.