Why do so many farmers choose Citizens State Bank?
Experience and Knowledge
Citizens State Bank is the largest agricultural lending bank in Northwest Illinois.

Our staff has over 140 years of experience in assisting local farmers with their financing needs.

Meet our Agricultural lenders.
Locally Owned and Operated
We are truly a community bank. Our loan approvals are made by the people who live right here in the community. Generations of local farmers have trusted us because they know we are an independent bank with the ability to make quick in-house decisions when timing is an issue.
Flexible Lending Solutions
We realize that farmers face the challenges of adapting to new, different and changing conditions. Because we take the time to know our farmers' needs, we are able to adapt with them and consistently provide solutions to problems that arise.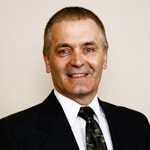 Joel Kempel
Executive Vice-President/Sr. Lending Officer
Lena –  (815) 369-4524
NMLS ID #:  757519 Bio...
Joel oversees the entire loan department as well as uses his 31 years of lending experience to write Consumer, Agricultural and Personal loans.  Joel earned a BS in Agri-Business from Illinois State University.  He is also a graduate of the Illinois Bankers School and the HCC Leadership Institute.  He is a member of the Stephenson County Farm Bureau, the Stephenson County Beef Association and is very active in the Pearl City Masonic Lodge and Pearl City Lions Club.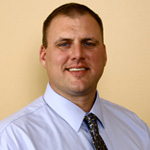 Dennis Groezinger
Assistant Vice-President, Ag/Consumer Lending Officer
Lena – (815) 369-4524
NMLS ID #:  757618 Bio...
Dennis has been a loan officer for over 12 years and helps area farmers as the bank's Crop Insurance Specialist. He is a graduate of Lena Winslow High School and earned his AS from Highland Community College and his BS from the University of Wisconsin-Platteville. He serves on the Stephenson County Farm Bureau board and the Blackhack Hills Regional Council board and is a volunteer for the Lena Fire Department.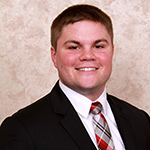 Brock Musser
Ag/Consumer Lending Officer
Stockton – (815) 947-3366
NMLS ID #:  1201247  Bio...
Brock attended Highland Community College and earned his Associates Degree in Accounting, then transferred to Illinois State University in Normal, where he earned his Bachelor's Degree in Agribusiness.
Brock has extensive personal experience with agriculture, having grown up on a livestock operation with his family in Pearl City. Brock is also currently a member of the Stephenson County Farm Bureau Young Leaders, Pearl City Lions, Career Development Division of the Community Bankers Association of Illinois, and serves as the Stephenson County Ag Breakfast Treasurer. Brock has long been involved with local sports, 4-H, and Future Farmers of America organizations.  Brock specializes on commercial, ag, and consumer lending.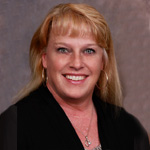 Kellie White
Ag Lending Assistant
Lena – (815) 369-4524 Bio...
Kellie has been in the banking industry for over 25 years and has previously worked as a teller, in customer service and as loan support. Her current focus is on agricultural and commercial loan documentation and processing. She is a graduate of Lena-Winslow High school and continues to volunteer and support various ag related functions each year.

Agriculture Loans
Citizens State Bank is the largest Agricultural lender in Northwest Illinois. Generations of local farmers have trusted us because of our experience and knowledge of the farming industry. We specialize in providing local farmers with the financing they need through:
Annual Operating Production Loans
Illinois Link Deposit Program Loans
Machinery & Equipment Loans
Real Estate Loans
Illinois Finance Authority Program Loans
Livestock Purchase Loans
Farmer Mac Fixed Rate Loans
Customized Account Management
Not all farms are created equal. Thankfully, neither are all banks. Do you wish your current bank would take the time to work with you in providing creative solutions to unique problems. WE WILL.
Crop Insurance
At Citizens State Bank, we encourage every farmer to invest in crop insurance – and we make it easy to do so. We will recommend the proper MPCI and Hail Insurance that will provide you with peace of mind and guarantee you and your family a minimum level of income. Additionally, we'll provide the insight that comes with extensive experience in the ag industry coupled with our complete array of products and services tailored for ag customers, all under one convenient roof.
•  Agricultural Services
Farm Leasing Program
CSB's With the diminishing tax consequences leasing is becoming more of a financial product than ever before. No longer will a decision on whether or not to lease be based solely on what tax benefits will arise – rather, it will be a business decision. Equipment leasing has been on the rise for the last several years, and with the new tax laws it continues to lead the charge.
Non-Tax reasons to Lease:  
• Leasing Conserves Cash  Instead of tying up cash in equity, leasing allows you to retain that capital and deep lines of credit open. Leasing can also offer an off-balance sheet form of financing.
• Rates Are Fixed  You will not have to worry about fluctuating rates. Lease rates are fixed for the term of the lease.
• Leasing Is Cost Effective  With the high cost of equipment and the unexpected costs that arise when you own equipment, lease safeguards against owning equipment that may become obsolete. Upgrading equipment when technology advances plays a major role in leasing. Leasing allow you to stay on the cutting edge of technology.
• Leasing Is Practical  The uncertainties and the risks of equipment ownership can be transferred to the lessor when you lease.
• Lease Flexibility No two companies are the same. They all have different cash flow patterns and different income streams. Every farmer wants to keep credit lines free and avoid owning obsolete equipment. Leasing terms can be determined taking this into consideration and allow for more efficient equipment management.
It allows farmers larger tax deductions on:
•  New & Used Machinery
•  Buildings & Structures
•  Livestock Equipment
•  Grain Handling Equipment